You have probably seen Heras fence panels in many locations including construction sites, concerts, airports and more. They do a great job at keeping areas isolated from the public or helping to control crowds at events. Their size also makes them a great billboard for advertising! With roughly 6 square metres of space available to broadcast any message. Our Heras fence banners have been designed specifically to take advantage of this space. They can be used as an advertisement and to hide any unsightly construction work that may be taking place behind them!
Our Heras fence banners are made from a PVC Mesh material that provides a wind/air flow release of up to 40%, reducing the loads on structures and fittings. They can be printed with any custom message and are easy to secure to any Heras fence as they are finished with a strong heat welded hem and nickel eyelets.
Click here to order your Heras fence banners today.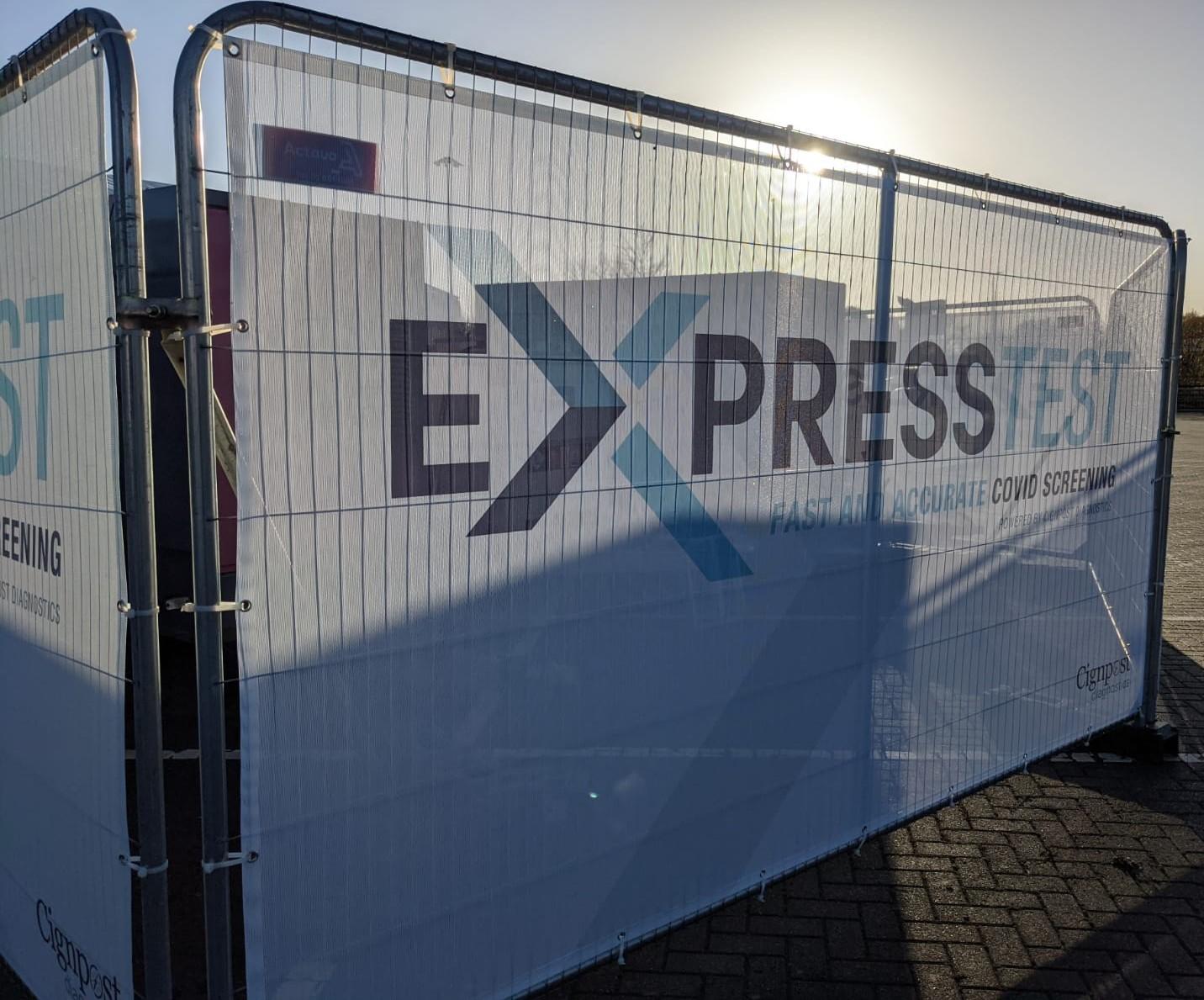 Have a question about banners? Give us a call on 01905 745 475 , send us an email at: sales@universalbanners.co.uk , Visit our Worcester factory or use our live chat to speak to our team right away!