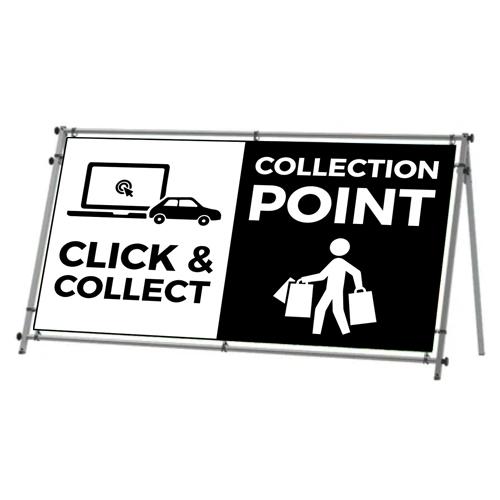 2m Click and Collect Banner Frame
Click&CollectBFrame
Let people know your new procedures for collecting goods with our predesigned 'Click and Collect' banner frame. 
The Outdoor 'A' Banner frame is flexible and strong. Ideal for use with eyeleted PVC or mesh banners. 
Easy, fast assembly 2m push frame system
2m PVC 510gsm non-rip PVC banner with heat welded hems and nickel eyelet's ( one or both sides of frame)
Carry case
Bungee cords
Ground pegs
Banner size: 2000mm wide x 800mm high
Assembled frame size: 2150mm wide x 915mm high x 615mm deep
Supplied with one predesigned banner. Should you wish to order a custom design please contact our team.