2m Social Distancing Stencil sign
2m Social Distancing Stencil sign
---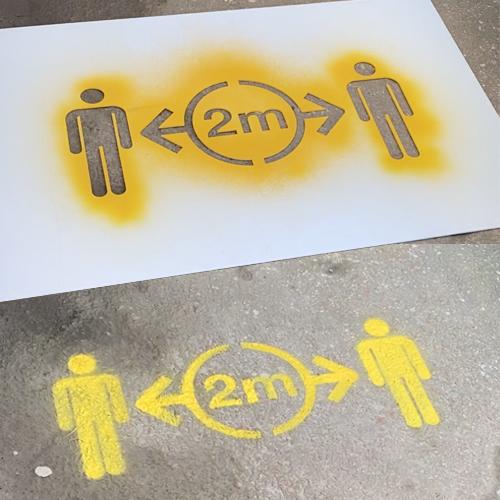 Send this to a friend
2m Social Distancing Stencil sign
Product details
A cost effective way to remind your customers about social distancing guidelines. Ideal for garden centres with outdoor pathways or a hardware store yard. 
Overall size – 914mm x 610mm
Graphic size – 621mm wide x 259mm high
Simple and cost effective
Made from 3mm PVC foam 
reusable
Works well with temporary spray paints ( washes away in around 3 months)
Can be used indoor or outdoor 
Should you wish to order a custom stencil please contact our team who will be able to help you. 
Product reviews
Be the first to review this product.